Yes, men need a little makeup love too when they're going to be in front of the camera all day – that goes for models appearing in print ads, actors and personalities on TV, as well as everyday-Joe grooms who don't wish to look like shiny, blotchy messes next to their immaculate new brides! For the most part, makeup for men is a subtle affair – just enough touching up to the skin to make it look smooth and even in photos. Here are some examples from a recent ad campaign I did with Jackson & Connor, a local designer menswear retailer. This was an especially fun shoot because John and Paul, the guys in the pictures, aren't models – they are local businessmen. I think this was the first time either of them had been made up for photos!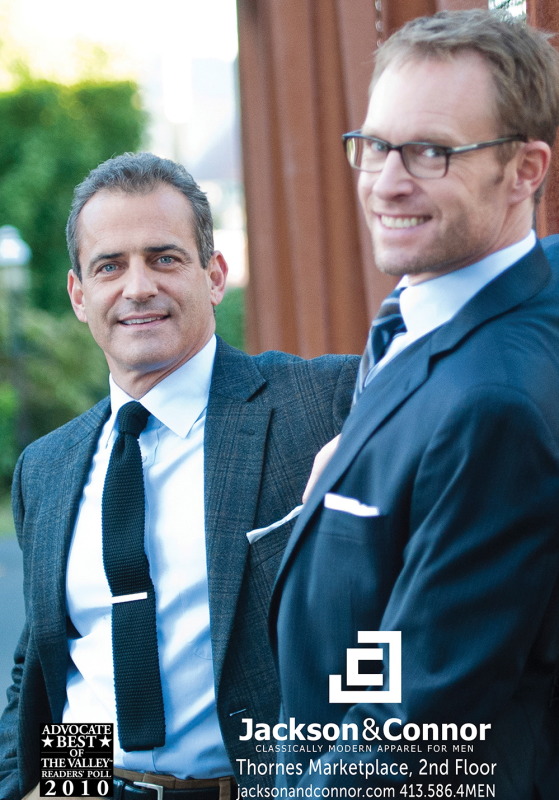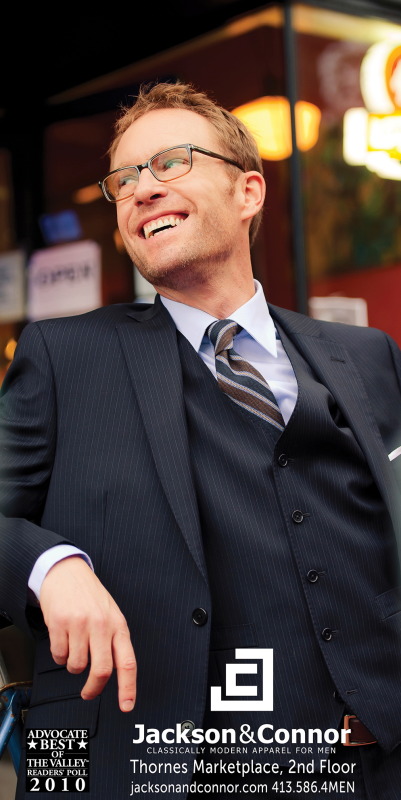 Here's a little behind-the-scenes glimpse (I'll bet fellow locals can tell where we are!):
And here's the behind-the-scenes video from the shoot:
Photos by The Terrible Child; styling by Candice from Jackson & Connor. Check out their store in Thornes! I've shopped there before, though (haha) not for myself, and I can highly recommend them – amazing clothes and the owners are incredibly helpful! It was a treat to be able to work with them on this shoot.