I'd almost forgotten about this shoot, from Halloween during my 2010 NYC testing trip – I was a last-minute addition to the roster and literally wrapped this a few hours before I boarded Amtrak to return to Massachusetts. We had a great time getting Gemmy prepped in the Starbucks on Front Street in Brooklyn (you gotta do what you gotta do on a location shoot)! The clothing designer, Eminent Fash, subsequently submitted our work to an online magazine called Sessions – here is the spread:
And since I know it's hard to actually see the makeup in this layout, here are a few close-ups from the shoot: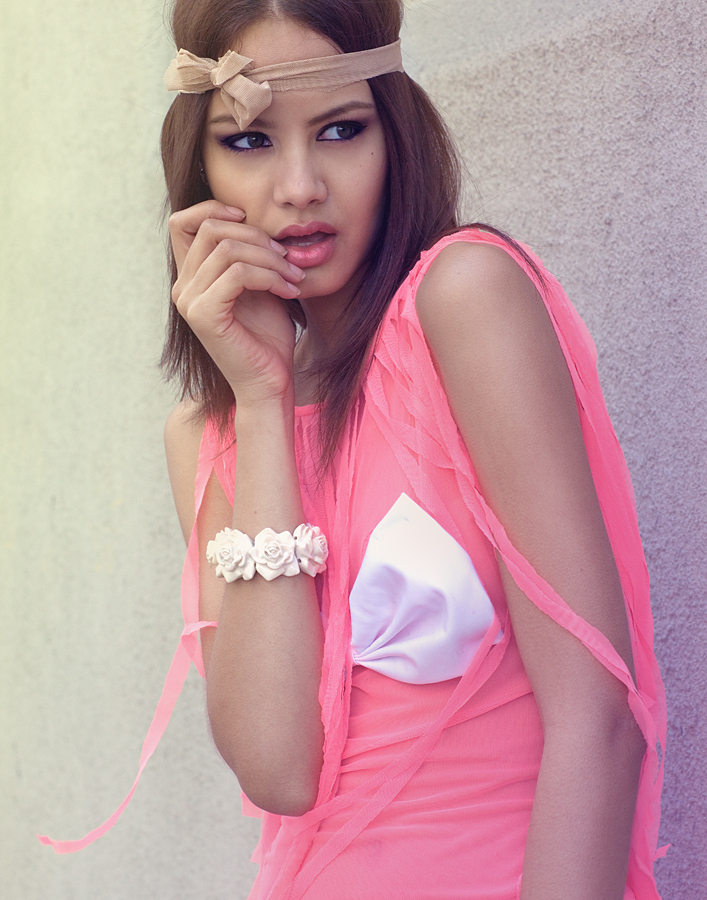 Photography: Melissa de Blok
Wardrobe & styling: Larissa Muehleder, Eminent Fash
Model: Gemmy Alcantara, Women Direct New York
Makeup: Me, of course!