This was such a different shoot for me – very colorful, creative, and downright CREEPY! We shot in the apartment above the hairstylist's, and if that place isn't haunted, I don't know what is. Peeling wallpaper, mysterious stains on the floor… you name it. To make things even creepier, we filled the rooms with mirrors and, for one look, draped our model Freya in translucent fabric. For a shoot that actually took place in May, the published piece (in the current issue of Spirited Magazine) has a very Halloween-appropriate, creepy-doll kind of feel! Enjoy.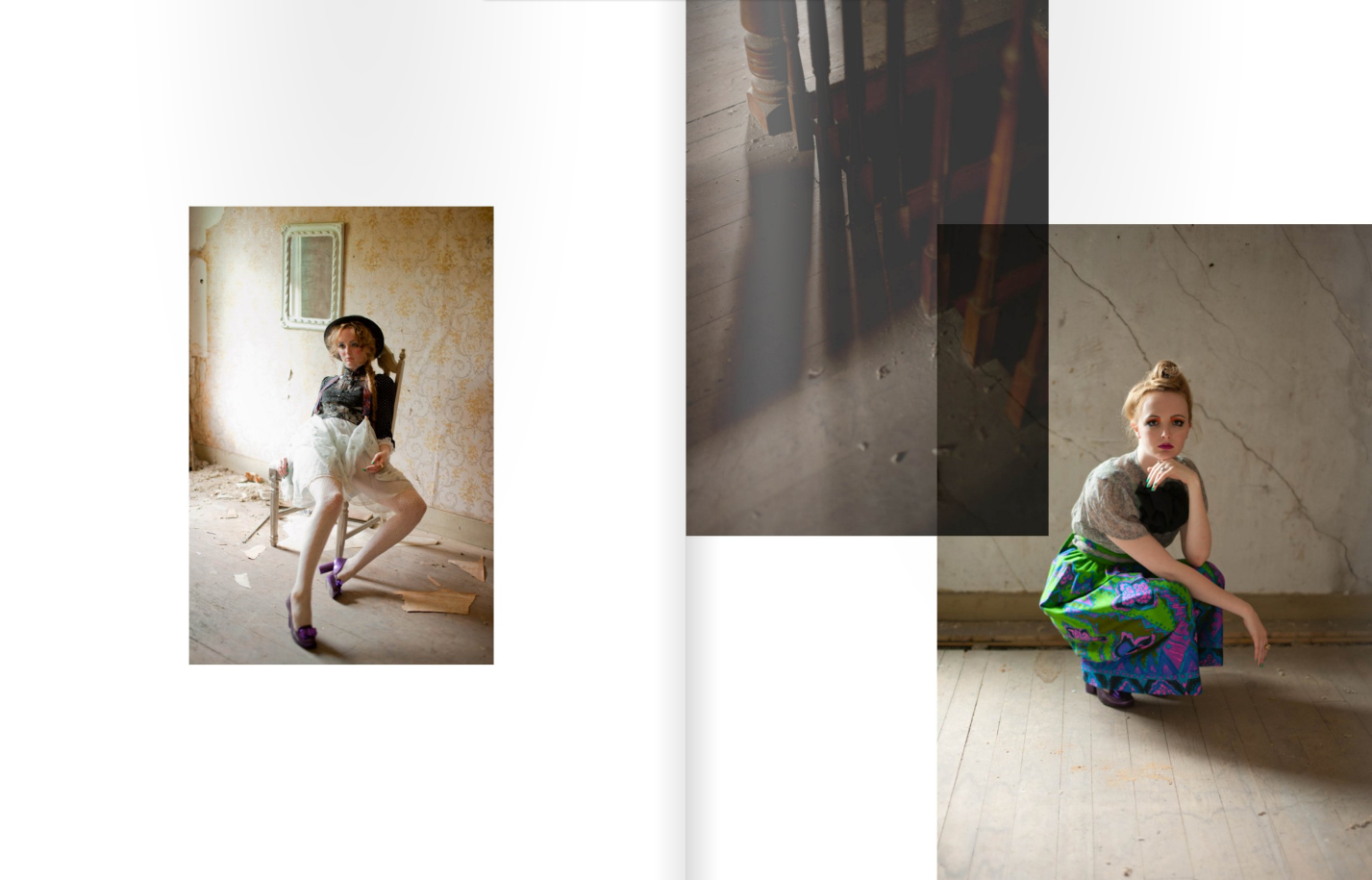 Here are some other shots we took that day that didn't make the spread, but that show the makeup well: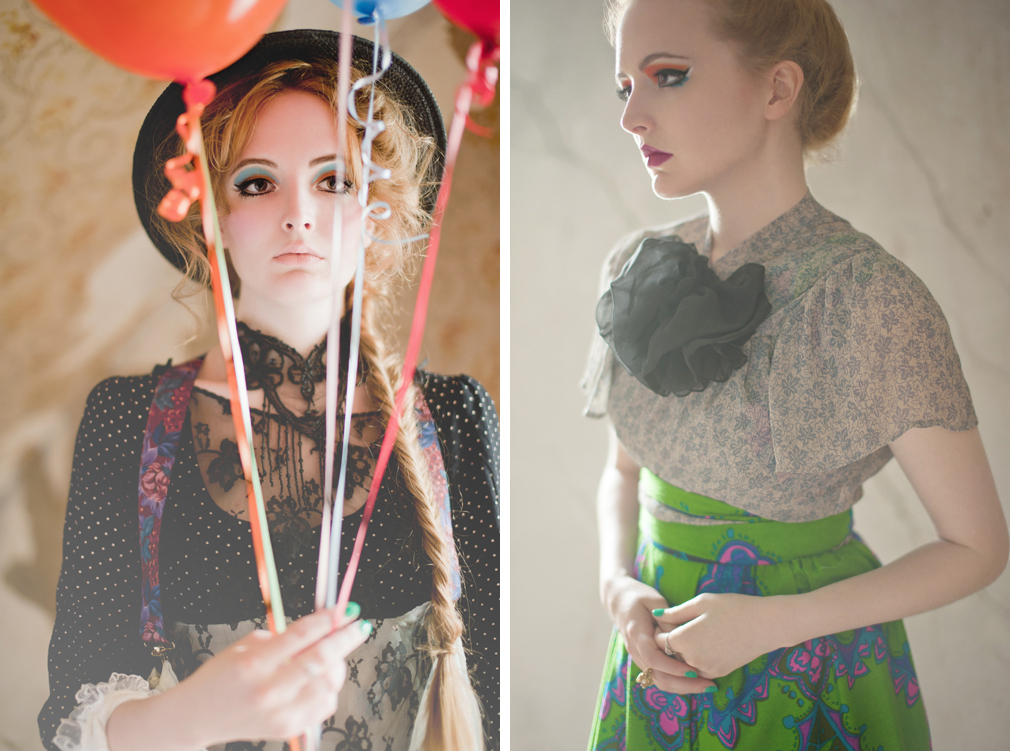 Shannon, the photographer, posted a beautiful selection of images from the day in her blog as well.
Photography: Shannon Grant
Model: Freya
Stylist: Amanda Antunes
Clothing: Artifaktori Vintage
Hair: Jenursa Adamites